Let's Get To Know Each Other.
Our Mission
AP Software Services was founded in 1996. We firmly believe that good software solves problems.
---
Our solutions are scaled to grow with you, becoming fully incorporated with the infrastructure of your company. It's not about quick fixes, it's about making sure you're satisfied. We don't just want to solve your problem, we want to make you smile.
Our Values
We Work For You
Our company was built off the idea that good software helps build a school community. Whether you're looking to save time and money, want to streamline operations, or try to improve your community's experience, we can quickly survey your needs and develop a unique solution for you, no matter what your needs.
We've had major projects in Education, Finance, Pharmaceuticals and Telecommunications.
Our History
---
JUNE 1996

AP Software Services was started by Anna Pham.

MARCH 2004

Developed SDA – Student Database Accounting.

MARCH 2013

Developed eSchoolCore – School Database Information

AUGUST 2016

Moved to new office at 2300 Main street, KC, MO 64108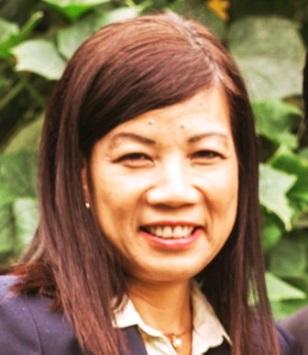 Anna Pham, President and CEO
Anna Pham believes in giving back to the community.
As a principal consultant, Anna Pham has 20 years experience providing IT consulting services to companies and organizations within various business sectors. In her spare time, she is an active member of her community. She was a member of the Independent Computer Consultants Association and volunteered as a Catechist's Third Grade Teacher. Now she volunteers as a marriage preparatory counselor and teaches RCIA. As President and CEO of AP Software Services, Anna's greatest satisfaction is her clients.
Timothy Meigs,
Developer Support Specialist
Timothy is a software developer who graduated from the University of Missouri-Kansas City with a degree in Information Technology.
Tami OMeara
Technology Support Specialist
Tami is a Technology Support Specialist with 10 years experience in social media, marketing and building websites. When she is not working she enjoys taking in tech events, exploring and collecting photos.
Ramatoulie Njie
Technology Support Specialist
Ramatoulie graduated from the University of Kansas with a Bachelor's Degree in Information Technology. Her enthusiasm for knowledge, determination and hard work makes her great at her job. She considers herself a forever student as she is eager to continue building both her academic and professional backgrounds in Information Technology.